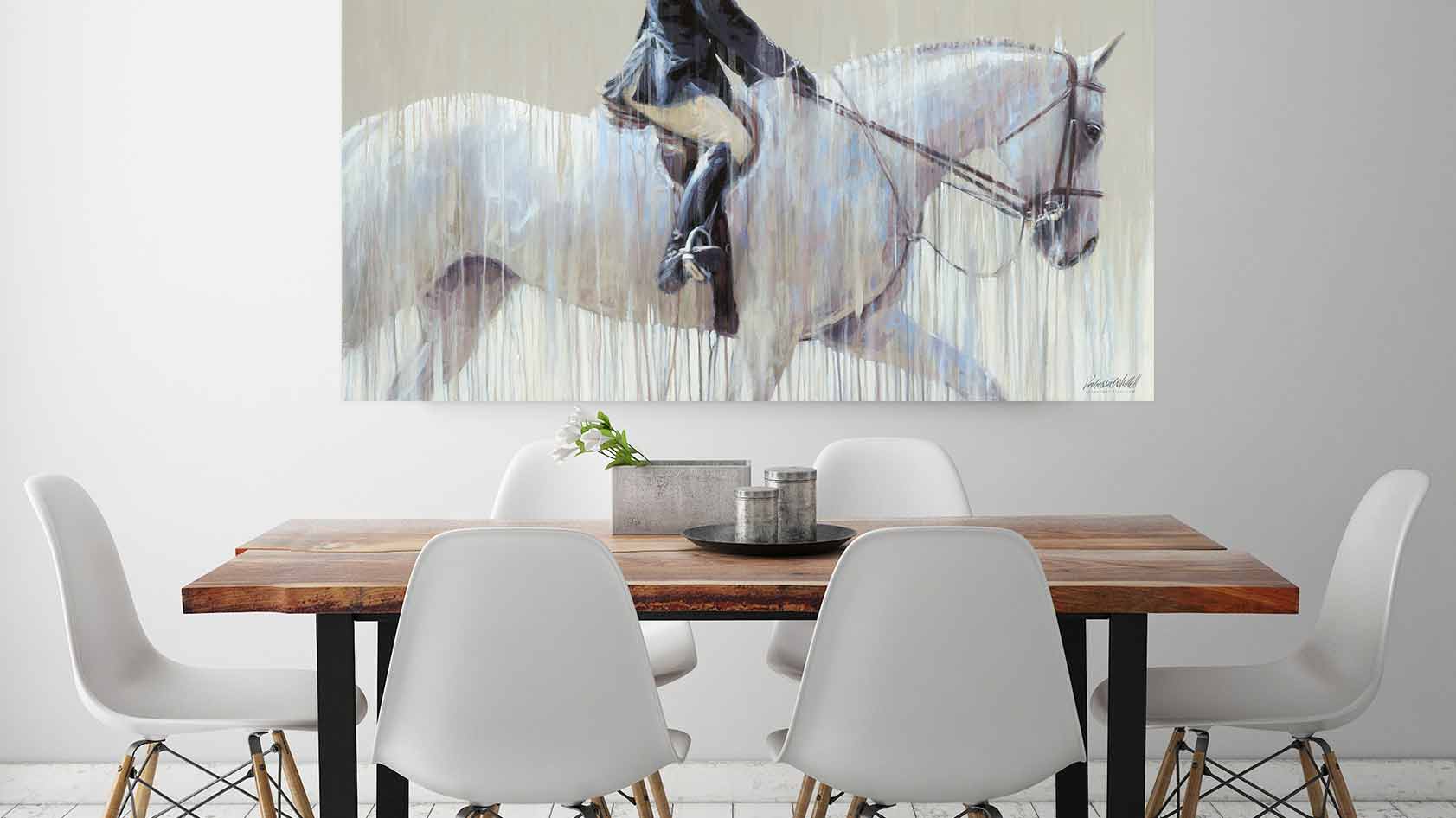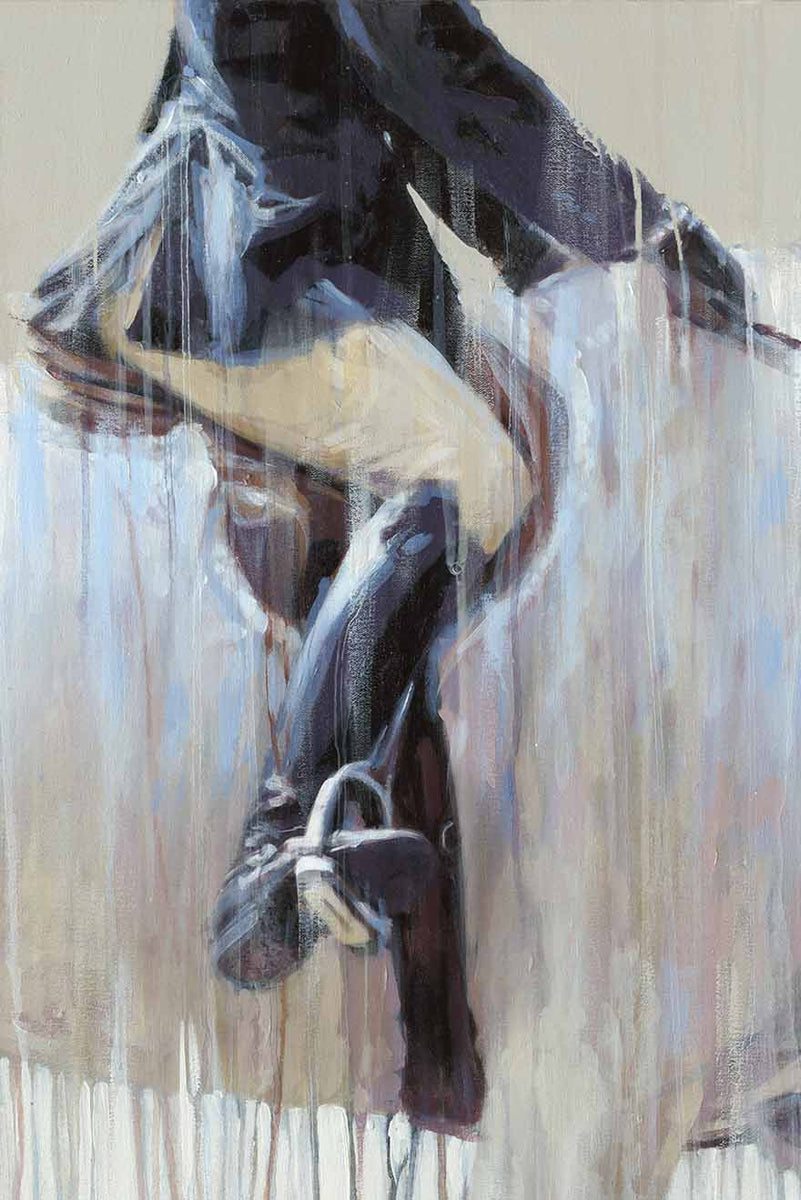 Modern
horse
paintings
prints &
portraits
A passion for all things art, design and horses
Equine artist, designer and rider Vanessa Whittell creates large contemporary equestrian art focused on horse and rider in modern abstract realism.
Through intentional composition with curated detail, designed color palettes and innovative paint techniques, Vanessa draws on her creative art and design career, along with her obsession for horse riding to create modern horse paintings that explore "The art of riding" as an art form.
Horse paintings amusingly termed
"Equestrian portraits without the vanity"
Vanessa's horse paintings are best known for her compositional style where the horse is the subject of the painting and the rider is often cropped out of view.
Vanessa brings a modern approach to equestrian paintings where the focus is on the connection between horse and rider, where the horse is the subject and the rider is merely a part of the horse.
This style of horse painting intentionally draws the viewer in as a rider - giving them a feel for the ride.
Horse prints on canvas of dressage and hunter jumper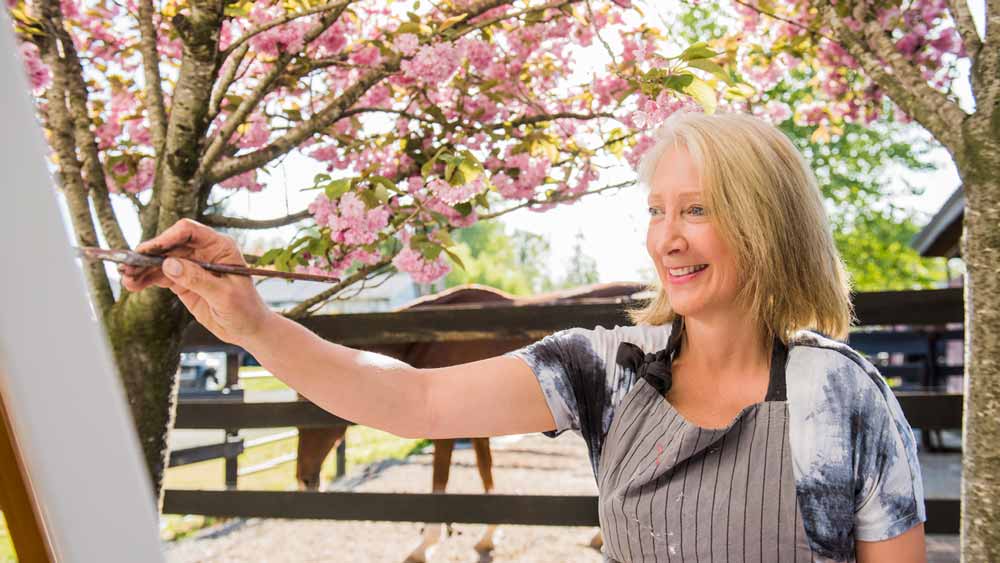 horse paintings
Commission a horse painting of that special horse
Working from your photos/video, custom horse artwork can be created that will capture the best of you and your horse AND be designed to suit your space.
HORSE PORTRAIT INFO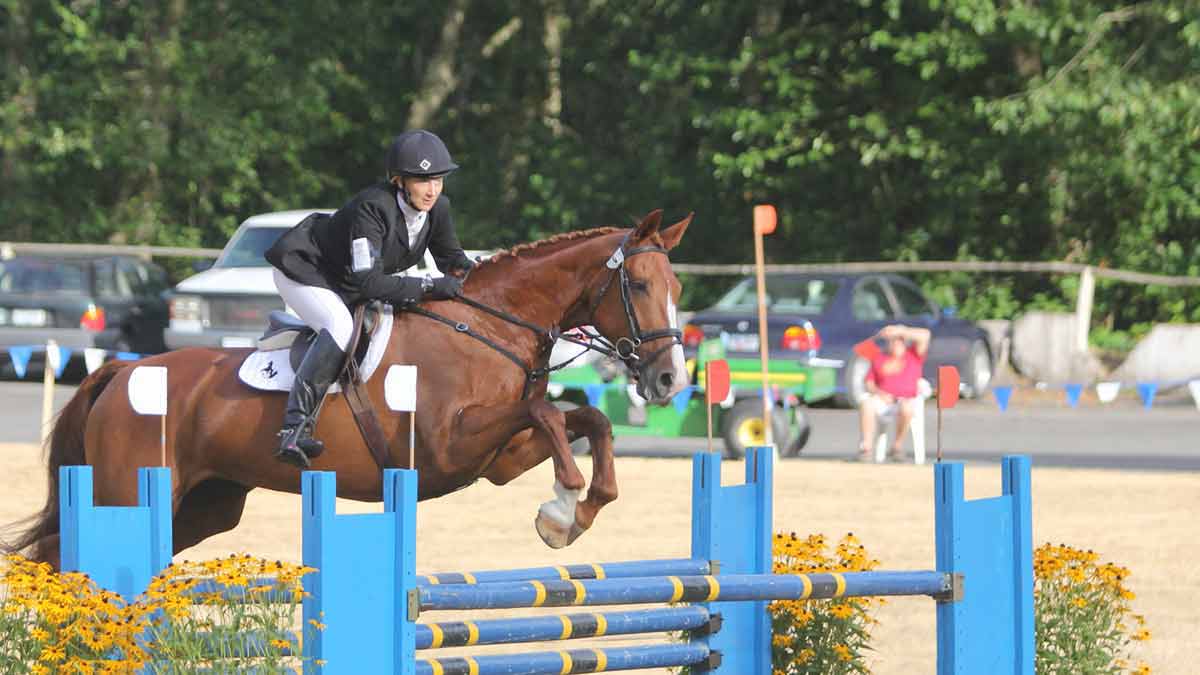 EQUINE ARTIST
Born in the UK and having grown up in very horsey areas of Canada – Vanessa Whittell has been riding horses since she was three.
More about the artist